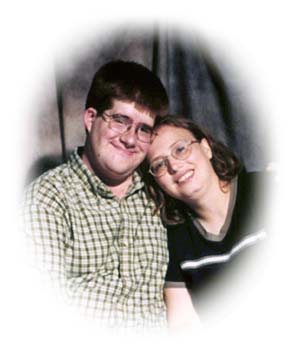 Sarah Perley & David Wiegman's Wedding
A come and go wedding reception will be held at Trinity Lutheran Church in Estherville, IA, on Friday, August 20, 2004 from 5 p.m. to 7 p.m.
Directions to the reception

View The Invitation
A small, private ceremony will be held on August 14, 2004.
Lodging arrangements can be made at the Sleep Inn in Estherville. Please call 712-362-5522 to make reservations and be sure to mention the Perley/Wiegman wedding for discounted rates.
Sarah & David's Wedding Countdown:
Days
:
Hours
:
Minutes
:
Seconds
This page was designed by David Wiegman. ©2004 David Wiegman/Wigg Ink